{poem author unkown}
She's a little bit of sunshine

She's a smile to light your days

She will steal your heart and
keep it with her warm endearing ways,
She's your precious little daughter,
With a sweetness from above
Who will fill your years with laughter…

and your lives with lots of love.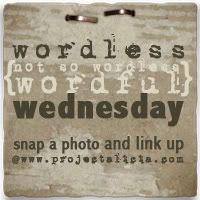 This post was linked up for Wordful Wednesday. To show your own photo love, visit Project Alicia.